« Made in Oregon | Home | I Left My Heart in Portland »
Yes We Can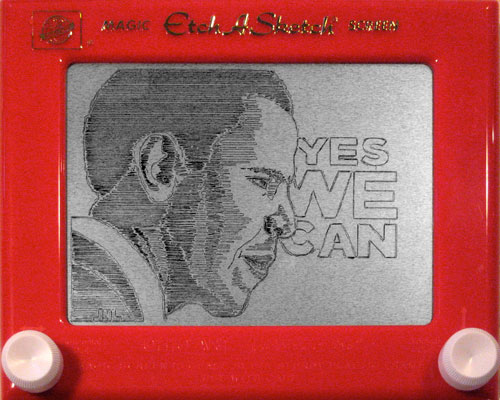 Created for PULSE 2008.
Being in Portland shortly after the 2008 election, I thought it would be appropriate to make a portrait of our new president-elect. The woman who purchased this had just celebrated her 30th birthday on election day.
This was my first attempt at doing this much shading on a portrait, and I wasn't entirely sure how it would turn out. I was mostly pleased with the results, although I think my proportions were still a little off.
November 11, 2008
Comments
Post a comment